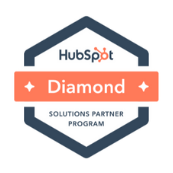 Advanced HubSpot CRM Services
Welcome to the Advanced HubSpot CRM Services page from HubSpot Diamond Partner, BBD Boom. This page is dedicated to demonstrating how each service can be used to help you leverage the power of the HubSpot CRM.
Scroll through our collection below to watch previews of each service, and click the "Book a Meeting" button to get in touch with Adam, our Co-Founder and Solutions Architect.