In Contacts, click Actions, then select Manage duplicates. From here, you have the choice to either Review or Dismiss the duplicate contacts.
First, go to Contacts in your HubSpot portal.

Then click on the dropdown box labelled Actions. From here, select Manage duplicates.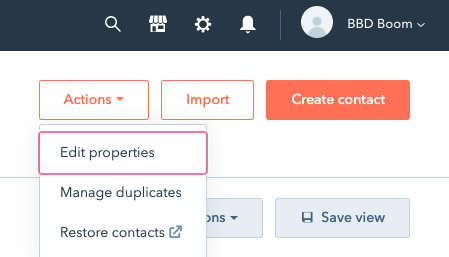 You will then be redirected to the manage duplicate section. In this section, you will be shown all the duplicate contacts in your portal.

From here, you have the option to decide whether you would like to Review the duplicate or Dismiss the duplicates. Dismissing the duplicates means that the contacts won't be merged.

If you click Review, you will be shown 3 of the same properties for each contact. You can select what properties to review by clicking Edit surface properties. If you would like to merge the contacts, click Merge.