Retrieve the code snipper from Google Tag Manager then add to your HubSpot pages through HubSpot settings > Website > Pages > Choose the domain > Add snippet to site header and footer HTML > Click save and apply
Google Tag Manager has a code snippet that can be added to your HubSpot pages.
Log into your Google Tag Manager account and head over to the Admin tab. Once you are there, click the Container column. Click Install Tag Manager which will bring up the code snippets.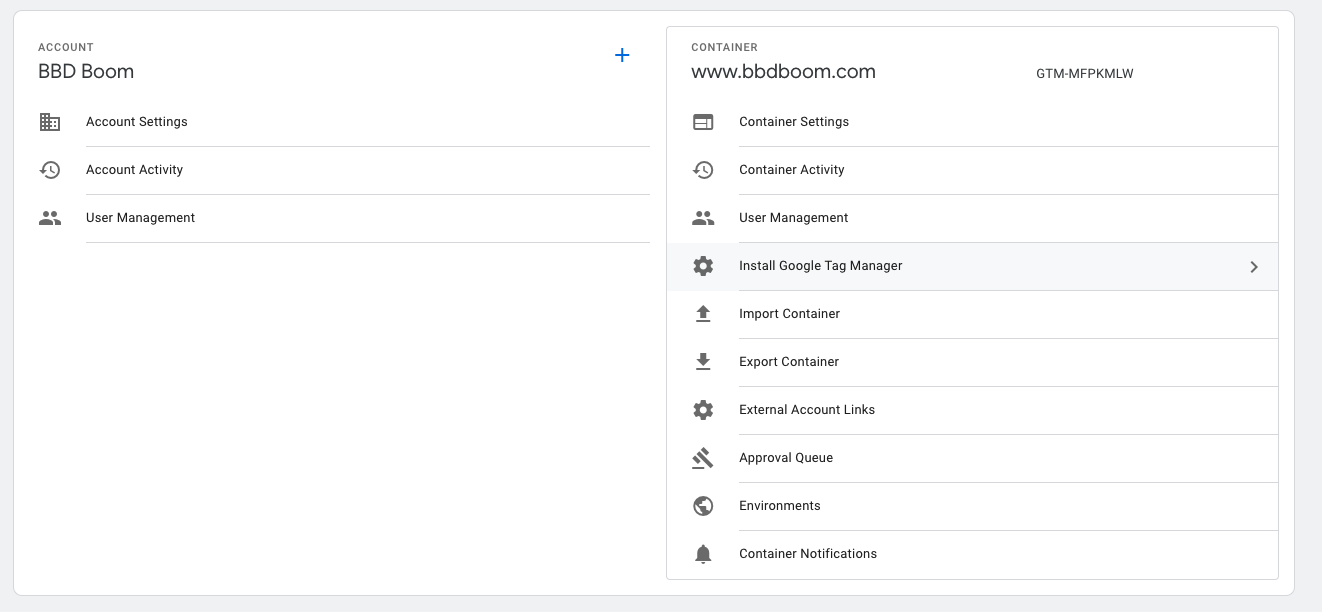 You'll need to copy and paste the code into both the <head> and <body> of your web page in Hubspot.
Paste the code in HubSpot:
Locate the HubSpot settings
Website > Pages
Choose a specific domain or apply all domains if you want the Tag Manager code to show on all pages
Copy and paste the code into the Site header HTML
Copy and paste the code into the Site footer HTML
Click Save and apply
You can test whether the code has been installed correctly using the Google Tag Manager preview mode. Check to see if the Tag Manager code loads on the selected HubSpot pages.