The custom survey feature allows you to combine the use of survey tools, such as star ratings, radio selects and text boxes. You can customise your feedback surveys, to receive specific feedback from your customers, which can improve your business.
Navigate to Service from the navigation bar, and select Feedback Surveys from the drop-down menu. In the right-hand corner, click Create Survey, and select Custom Survey from the options.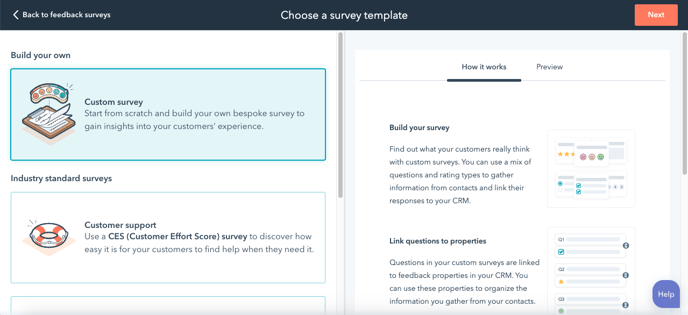 Then, select whether you would like the feedback survey to be delivered in an Email or as a Shareable link.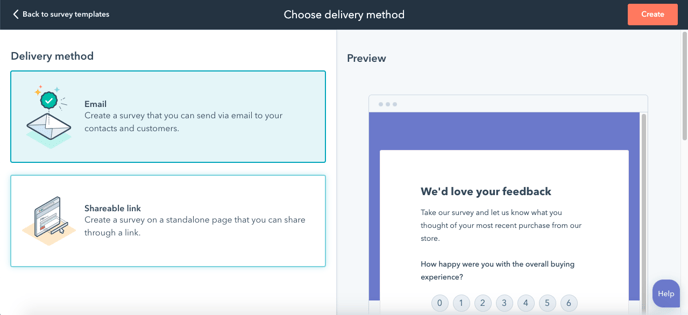 Using the tabs at the top of the feedback survey editor, you are able to edit the surveys:
Email - how it would be sent and received
Survey - what the survey will include
Thank you - what will be shown once a customer has completed the survey
Recipients - who will receive the email
Settings - select when the survey is sent, and who is notified by the survey responses

Within the Survey editor, you are able to select all of the types of feedback types to input into your survey.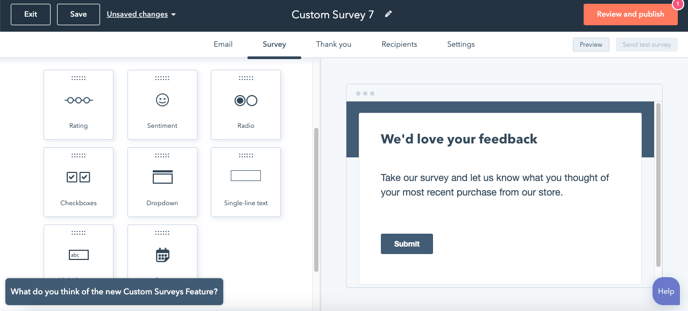 To add the question type, simply click on the feedback type you want to use. It will add it to the survey preview on the right-hand side, and open up the editor on the left-hand side, where you are then able to customise the question type specifically to what you want to find out.