In the Marketing tab, click Social. Then on the left hand side, click the calendar icon. Here you can add social posts for specific days.
HubSpot's social media calendar makes it easy to visualise and manage all your social media publishings.

To find the HubSpot social media setting. Find marketing in the navigation bar then click Social.

Then in the left hand side click onto the calendar icon.

From here you will have a calendar view of all your social media publishing.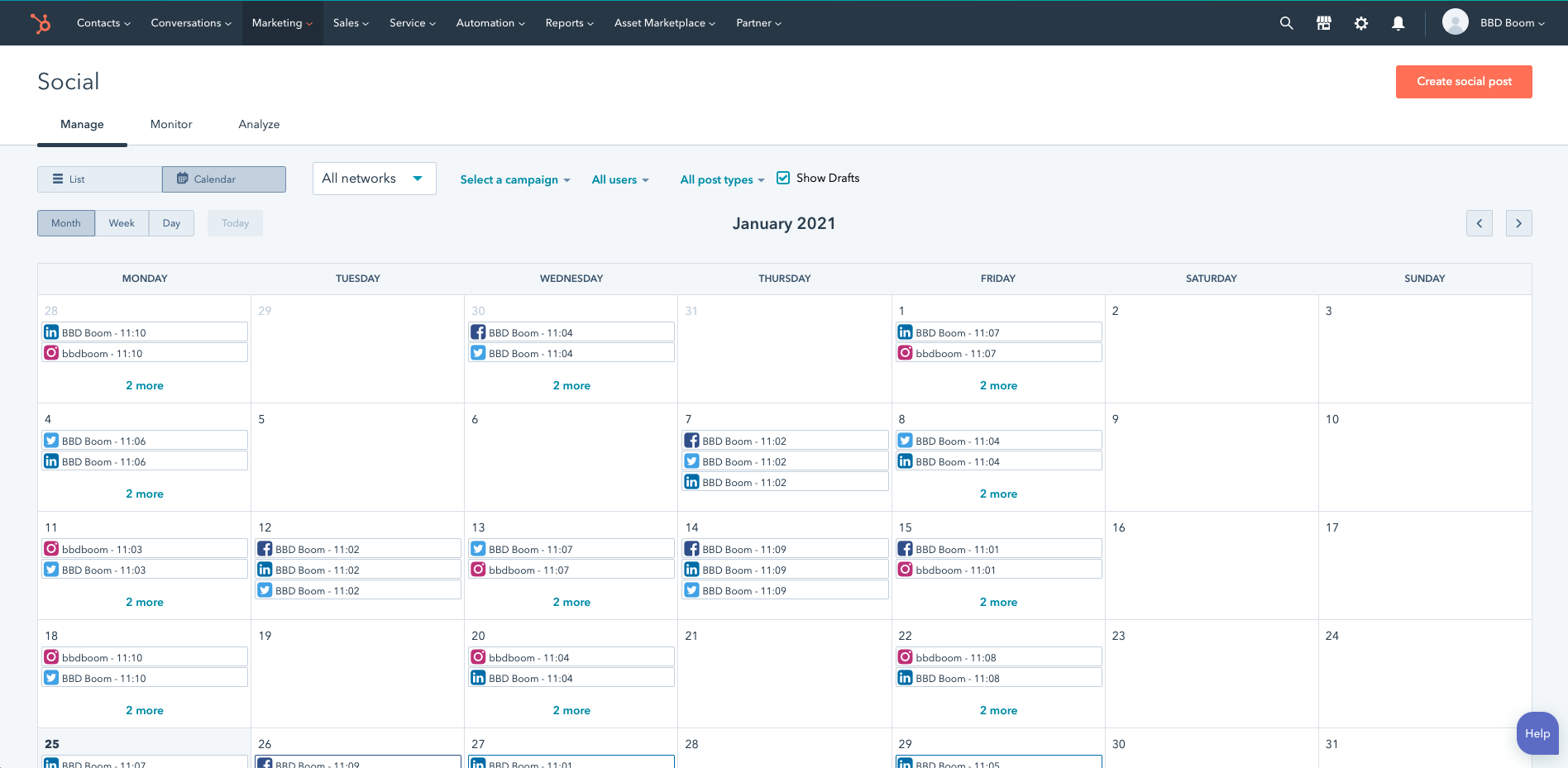 If you wish to make a social post then you can select a day you would like the post to be sent on. From there on the right hand side, the create a social post will appear.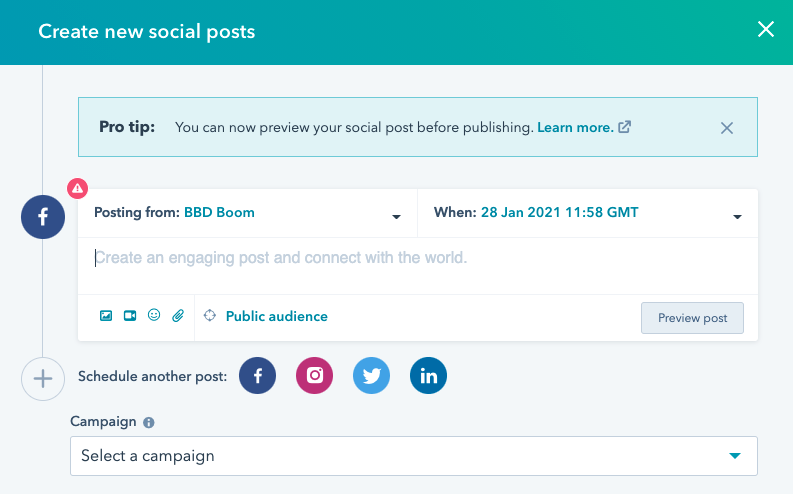 If you would like to reschedule a social post then you can simply click and hold on the social post and drag it to the new day you wish the post to go live.