BBD Boom has transformed the way marketing works for Lumi Global. Our strategic inbound marketing services, coupled with advanced use of HubSpot Enterprise, have reduced media spend, increased on site engagement, doubled the volume of new contacts and achieved a demonstrable ROI. Thanks to the power of HubSpot we are able to clearly track the performance of each lead through the sales process to closed won and attribute back to marketing channels.
We asked our client, the Chief Marketing Officer of Lumi Global to sum up the impact of our work for Lumi over the last 18 months.
About the client company:
Lumi Global is the dominant player globally in the provision of software and real-time audience engagement technology to facilitate Annual General Meetings for Companies, Associations, Legislative Bodies, Membership Organizations and Partnerships. Based on proprietary, patented technology, Lumi provides software, hardware and services that assist registrars or event organisers to register delegates, provide live, secure polling, Q&A management services and relevant reporting.
Challenges they faced:
Lumi enjoy a largely unchallenged position in servicing the AGM market in the UK, and a dominant position in other core regions. The mobile solution enable us to facilitate the UK's first electronic AGM held by a listed company, Jimmy Choo, in June 2016, where they ran more hybrid meetings (where attendees are both in-the-room and online) than any other organisation in the world.

This near total market penetration in the core sectors meant that growth was becoming tougher, and expansion into another market (s) was critical.
Solutions Boom provided:
This was primarily a content driven strategy, designed to add value to our target audience by addressing their pain points. We knew that many organisations were struggling on occasion to meet quorum, or suffering from declining attendance at their annual meetings, or reduced retention rates.
We spent time understanding our audience, through conversations with existing clients across the globe, and from talking to members themselves about their perceptions of the association they were part of – their views on value, on the annual meeting itself, and about how easy it was to be heard. From this, we were able to create target personas that would always be front of mind when planning campaigns.
However, the starting point was actually a proof of concept event in conjunction with Memberwise, the UK's largest association for membership professionals. Lumi provided voting devices for use at their annual conference, in all the keynote sessions.
The engagement with the technology was fantastic, and it gave our target audience first-hand experience of how they could use the tech and our platform to create the same level of participation at their own annual meetings.
From a Lumi perspective, we had created awareness within our target market in the best way possible – through using and experiencing our technology first hand.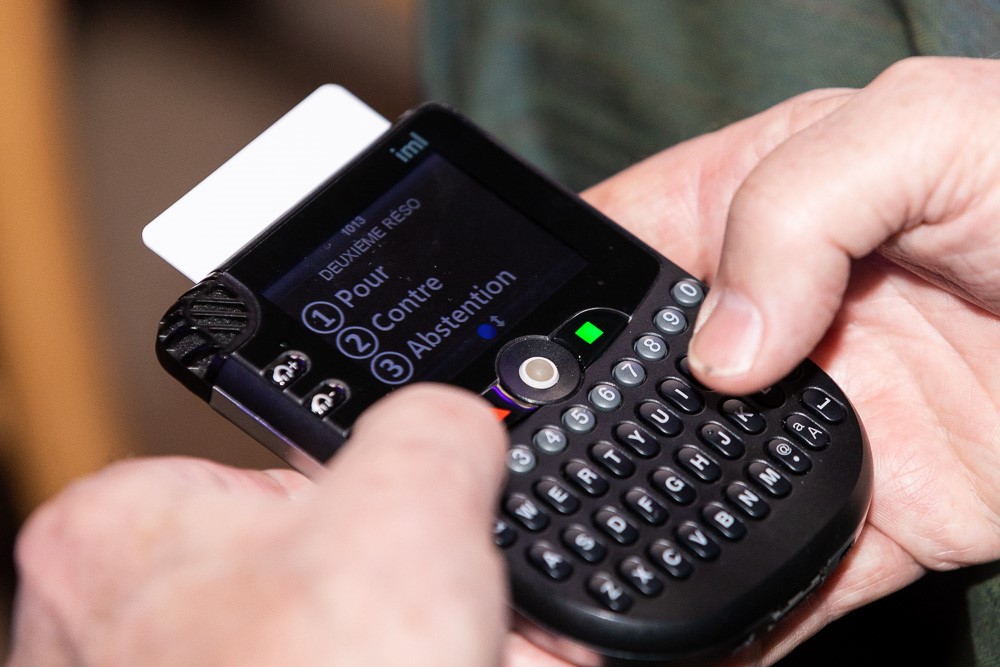 From this, we then moved in to the first stage of our content campaign, which was a top-of-funnel campaign in the form on an Ebook entitled The Importance of Engagement for your Membership Campaign. This was a gated campaign, meaning users had to exchange their contact details to be able to download the content. To date, this remains our best ever performing campaign.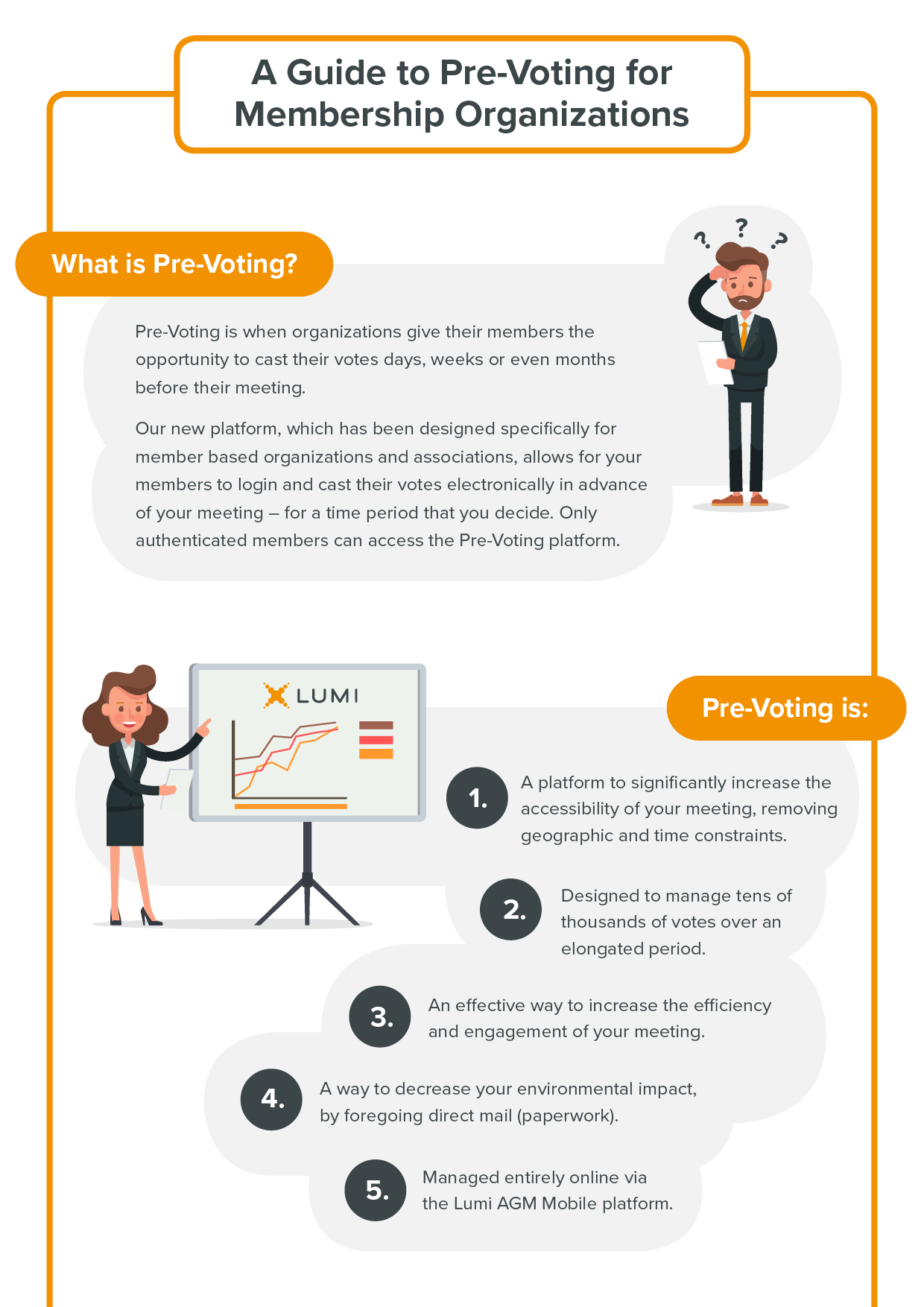 After establishing our credibility with our audience, the campaign sought to move prospects through our qualification funnel using a further mix of gated and ungated content comprising infographics, video, product guides and case studies.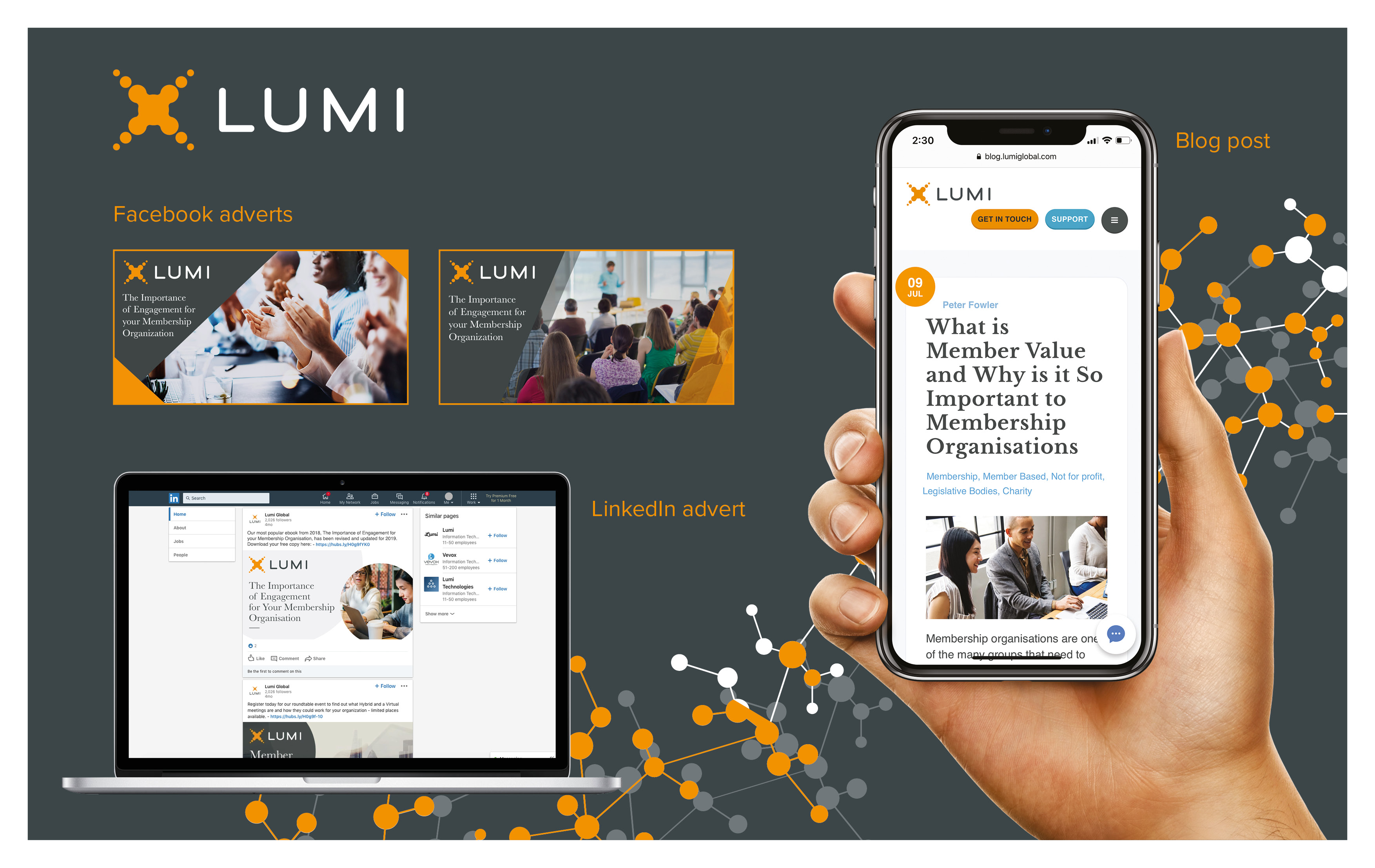 The campaign was supported by some targeted paid-for social media, using the demographic targeting on the LinkedIn platform to further expand the reach. We found lead generation ad formats to be the most effective.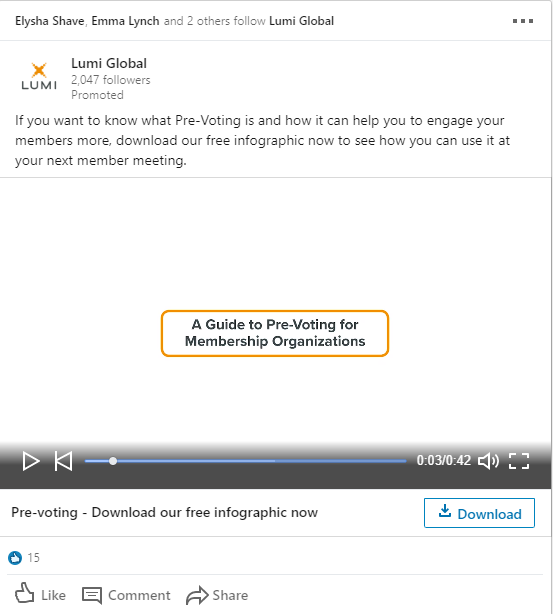 We then created a pillar page to house some of this content and to improve our rankings for target keywords. In the case of "hybrid AGM" we were able to achieve position 1.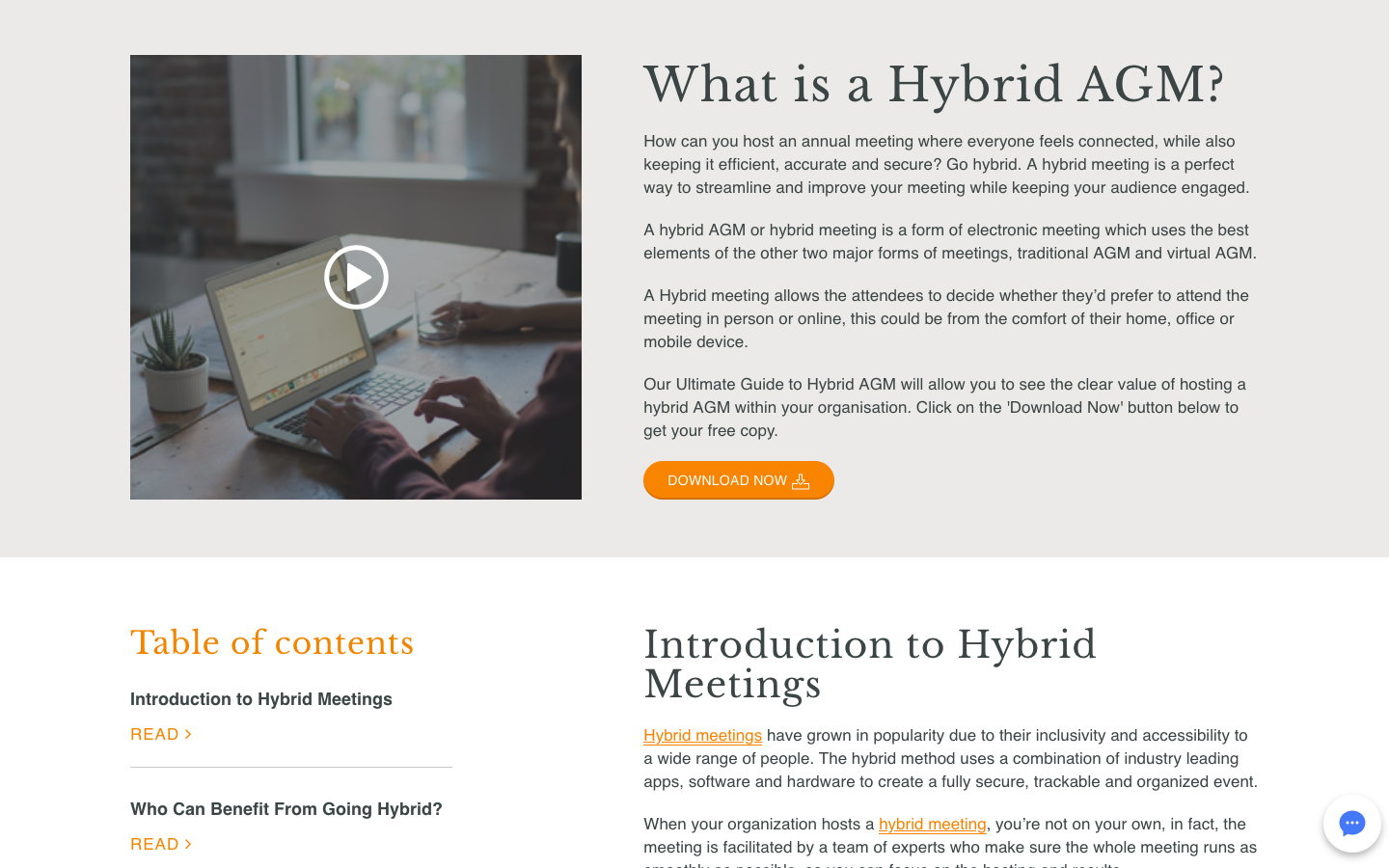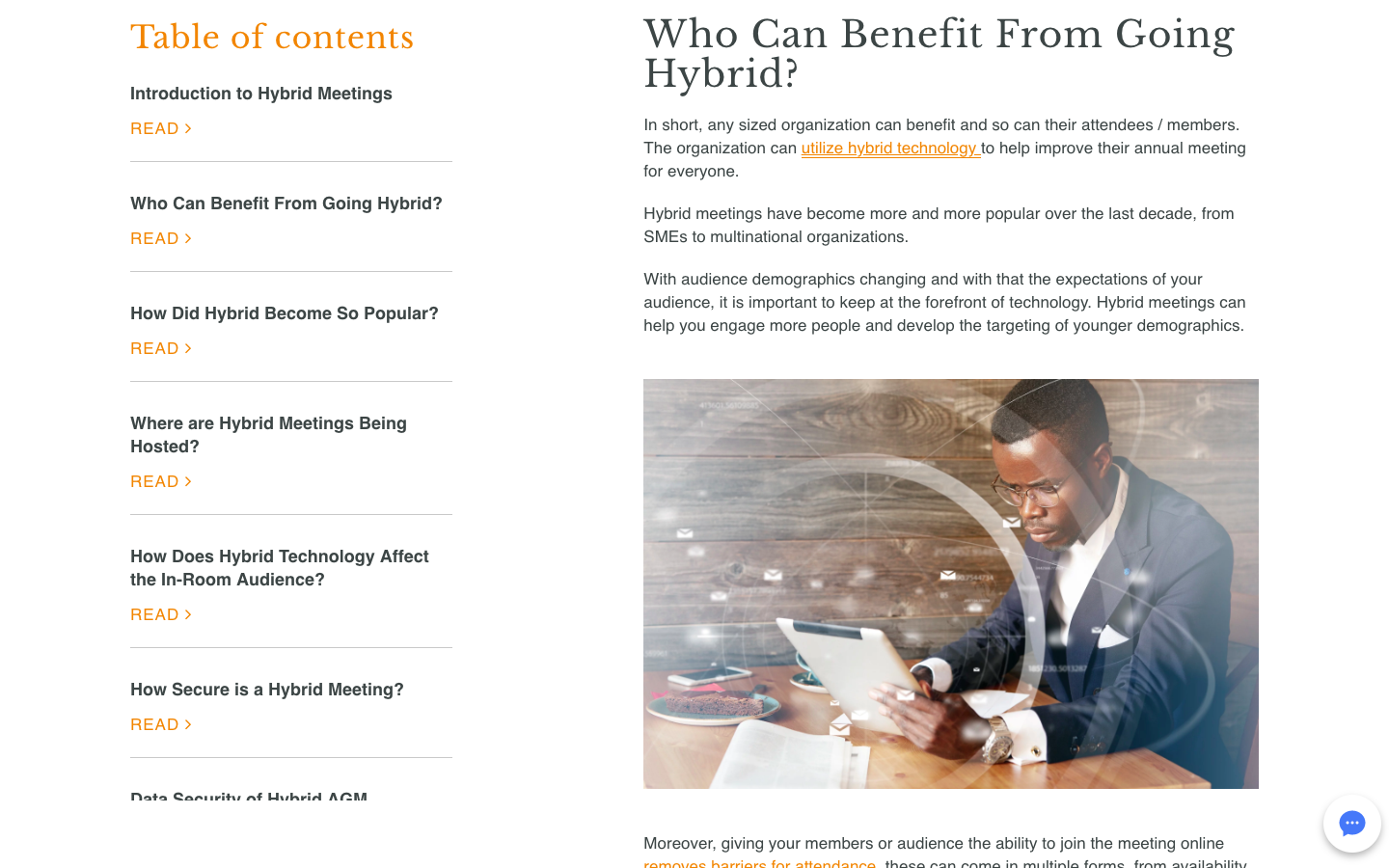 The team celebrated when Google recently rewarded Lumi pillar page with a rich snippet (even with a typo in the search box :-)).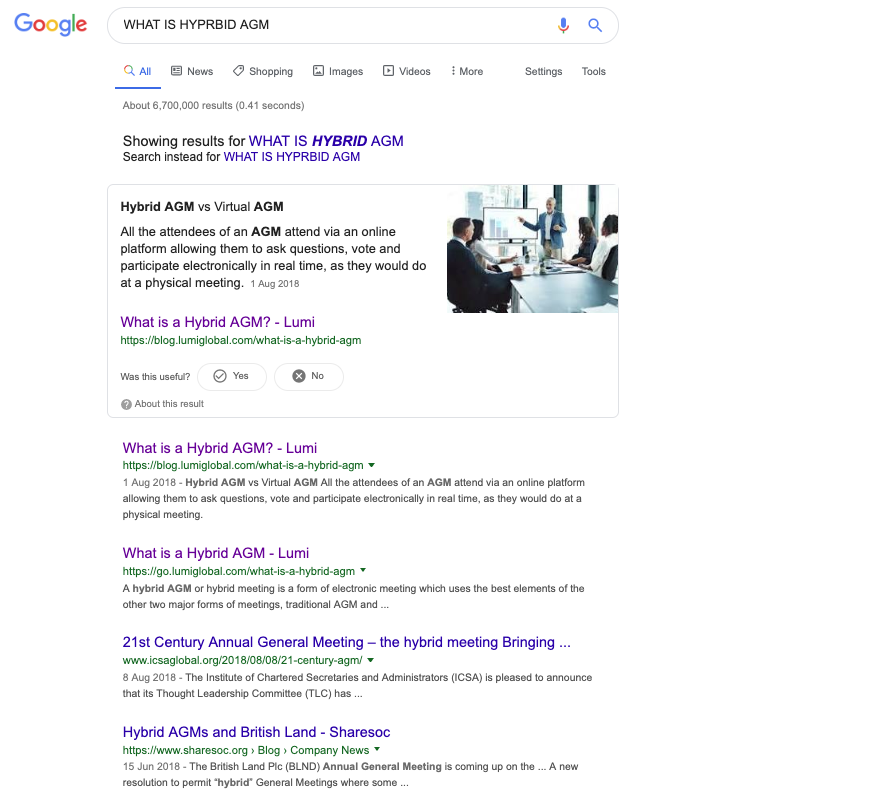 Results we all saw:
Outside of the obvious core metrics of Open Rate, CTR and Conversion rate to establish the initial level of engagement, we then looked at both Closed, Won, Delivered Revenue and Pipeline revenue – our platform is purchased, in the main, on an annual basis so it was important to recognise the future revenue generated as a result of this campaign.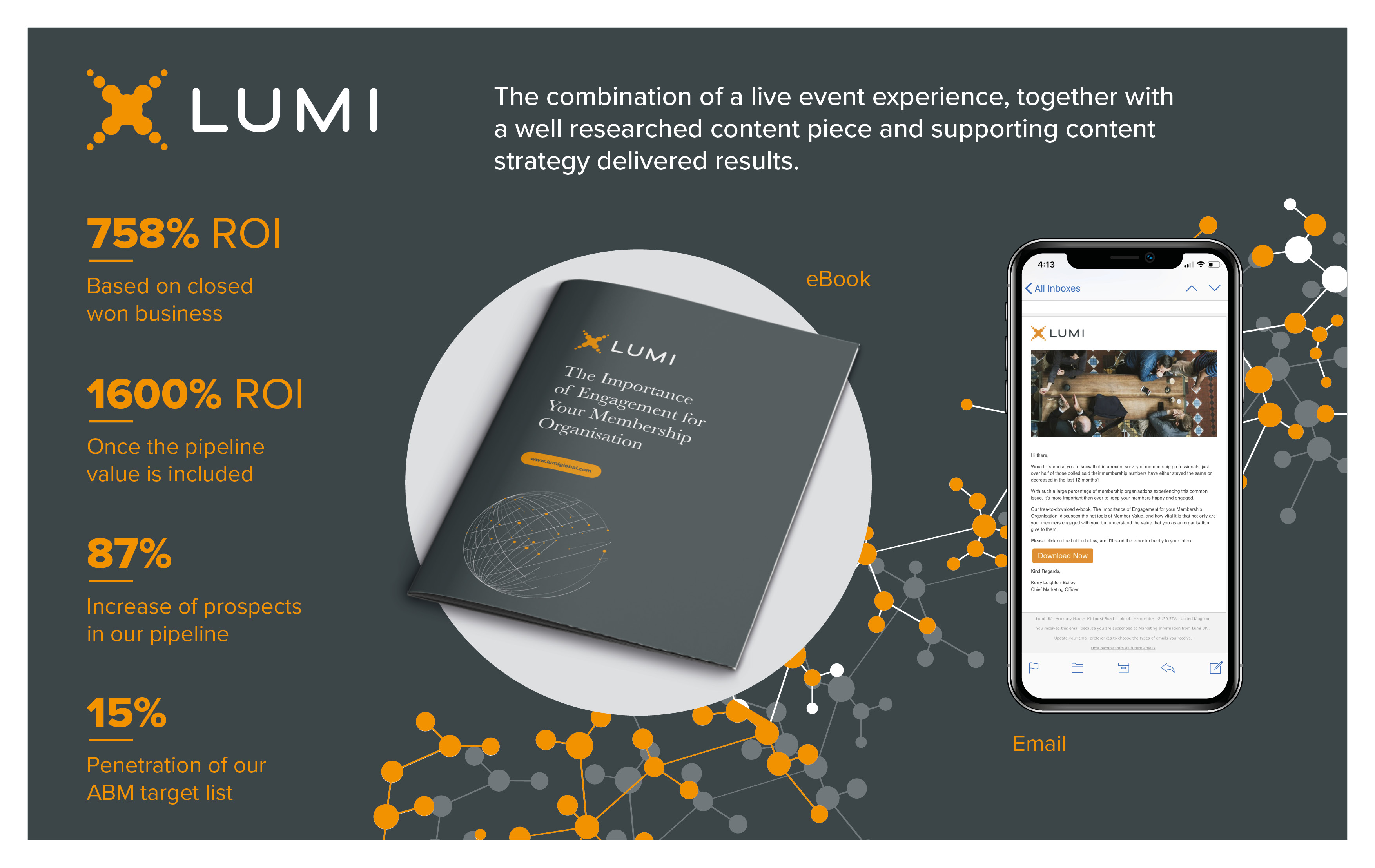 The campaign delivered a 758% ROI based on CWD business. Including the pipeline value, this increases to 1600% ROI. We achieved a 15% penetration of our ABM target prospect list and increased the number of prospects in our pipeline by 87%.
Specifically we produced a customised financial attribution model for Lumi, based on the specific needs of the business. This graded the closed won deals according to three level of marketing influence. As a result we were able to show that:
Sales pipeline revenue increased by 94% from pure inbound channels
Closed won revenue increased by 85% from pure inbound channels
To find out more about our work or to discuss if we would be a good fit together to help you grow, book a meeting with our Growth Consultant here.