Impero provides innovative, technology-led solutions that enable schools in the UK and US to keep pupils safe online and improve educational outcomes. Their products are easy to use and provide educators with the tools they need to safeguard pupils and improve learning outcomes.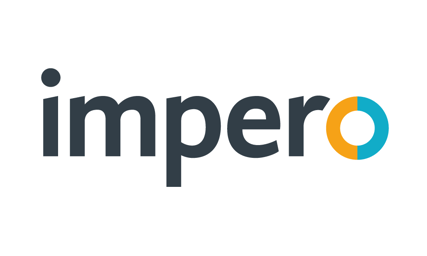 How they found BOOM
Impero takes great pride in providing its customers with a top-quality product, and that includes finding the best possible partners to work with. That's why when they came across a Reddit forum where we were recommended by two separate users, they knew they had found a company they could trust.
Pain points
Needing to merge 2 companies' data together
Not making the most out of HubSpot's capabilities
Unorganised CRM
Lacked adequate training to adopt HubSpot
With such big tasks, they looked to us for help. Our team was able to provide them with the necessary expertise to get the most out of HubSpot. We also helped them to complete their audit and merge their data, making it easier for them to track their progress and see where they could improve.
The importance of making the most out of HubSpot was not wasted on Impero. They had their pain points but knew it would take partnering up with an agency to be able to successfully tackle them.
How BOOM helped
After analysing their existing portal we were then able to identify areas for improvement. We recommended changes that would help them utilise the tool more efficiently and effectively.
Improving lead scoring
Utilising pop-up forms to promote content
Cleaning up unused lists and workflows
Conducting a re-engagement campaign
Setting up a new reporting dashboard
Working with Impero, we were faced with the challenge of differences in timezones. Impero appreciated our flexibility, as well as meeting deadlines while maintaining the quality of the project's output.
The Outcome
The Impero team was able to work more efficiently after they received training from BBD Boom. New nurture campaigns took place and the company had a much better chance at nurturing their prospects, receiving website engagements, as well as developing leads thanks in large part due to using HubSpot CRM properly!
"BBD Boom were outstanding and I wish every vendor was as easy to work with! After four years of use and multiple business changes, we were overdue to clean up our HubSpot instance and wanted to improve our use of HubSpot's marketing automation. BOOM were detailed, organized and a delight to work with. Excellent communication skills and they did an excellent job of keeping us on task! I should add that they were working with US-based staff and taking meetings in the evenings to accommodate our availability". - Pam Judge, Impero
Interested in how we can help you? Book a call with one of our growth consultants.